update
up.lftd raises six-figure pre-seed round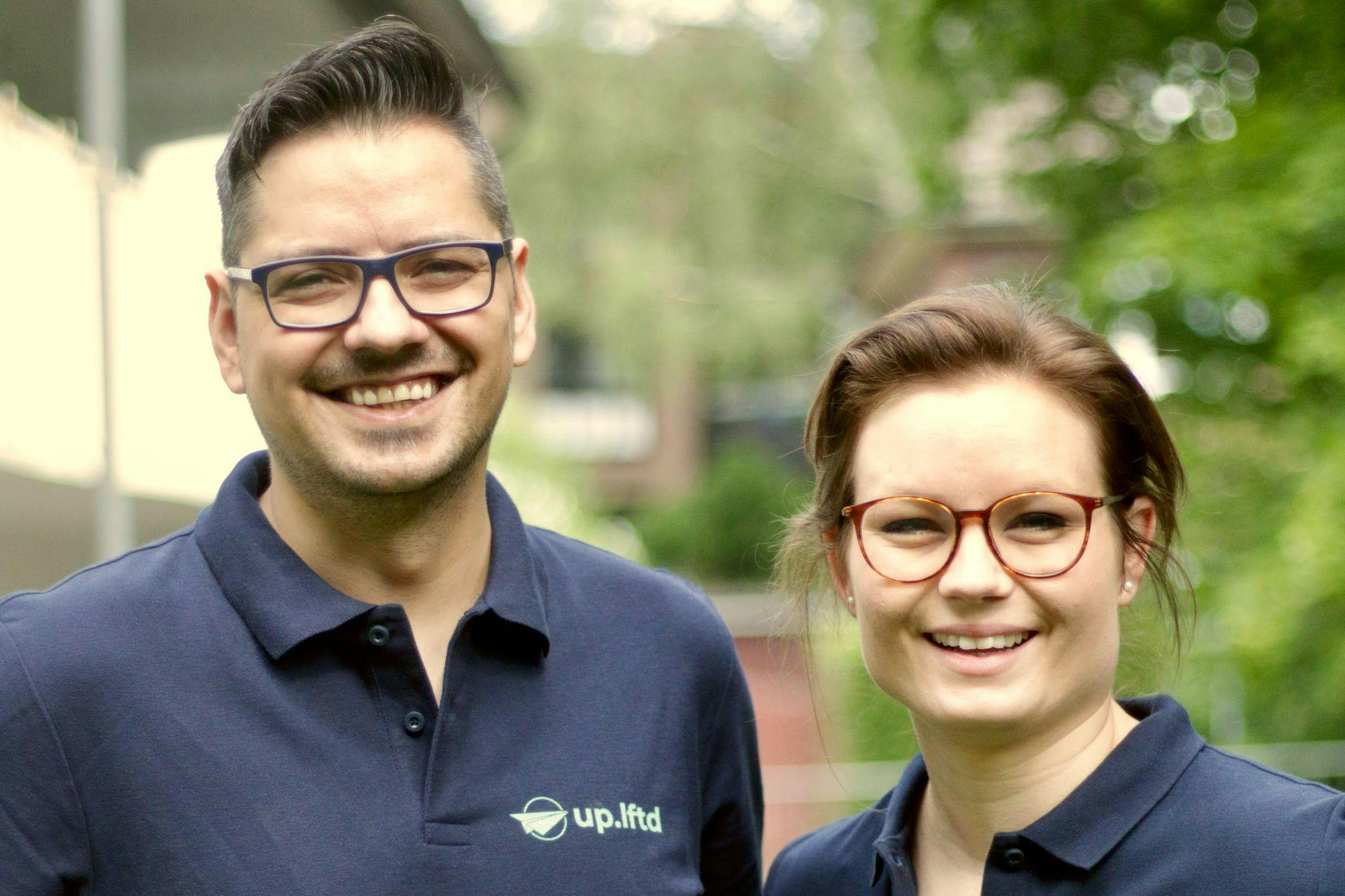 up.lftd is a next generation performance management and people development tool. The Berlin based company recently closed its first funding round with a six-figure pre-seed investment. The round was led by early-stage VC IBB Ventures, joined by several business angels with deep know-how of the industry. With the investment, up.lftd will grow the team and will open the platform for the general public in 2022.
Berlin, December 13, 2021 - Founded in July 2021 by Antonia Wälzholz and Klaus Großmann, up.lftd makes feedback & performance management fair, easy & perfectly integrated into the daily workflow. Since launching the closed beta in August, up.lftd has already brought several customers from various industries onto their platform and transformed the feedback and review experience of their teams. The next wave of customers are already on the waitlist and will be onboarded over the coming months.
"We all know how feedback reviews and performance management are usually done: You have one or two conversations a year with your manager about your performance, at best with a long 360° feedback survey sent out beforehand. But in the end the manager decides on the rating based on their subjective opinion. This system just doesn't work. It's unbelievably time consuming. It is so prone to bias. You never get enough or valuable feedback. And it is always a standalone process that doesn't tie in with your day-to-day job. After years of seeing this in action I knew: We need to change this." says Wälzholz, Co-Founder & CEO.
The numbers clearly support this: A 2019 Gartner Study found that 82% of HR leaders deem their company's Performance Management practice ineffective. And only 26% of employees strongly agree that the feedback they receive helps them to do their work better, reports a 2017 Gallup's Study
Großmann, Co-Founder & CTO, adds: "With up.lftd we designed an amazing digital-first process around a traditionally non-digital problem: How to make sure that everyone gets regular, structured & fair feedback. While the feedback conversation will always be a face-to-face moment between manager and employee, up.lftd supports these moments with documenting development and translating data into actionable insights. With our tool, the parties involved can simply focus on having the best development conversation they can have. With perfect integrations into the tools you already use every day we make giving feedback a simple habit - and all of this perfectly built for hybrid or remote teams."
In order to accelerate this, up.lftd raised a six-figure pre-seed round. The round was led by early-stage VC IBB Ventures, Berlin's VC fund with a proven track record in supporting early-stage startups and helping them accelerate their growth.
"The sustained increase in remote work, a generational change in companies, as well as the worsening shortage of skilled workers - performance management as we know it today will have to change in the coming years in order to meet the requirements of an increasingly demanding workforce. With its innovative approach, the team at up.lftd is well positioned to establish itself as one of the key providers in this segment." says IBB Ventures' Tobias Schimmelpfennig.
IBB Ventures is joined by several business angels that each add their experience and network to support.
up.lftd in building their company and customer base. up.lftd is currently in closed beta and will open the tool in 2022. It will use the funding to expand the team, continue to build and improve the running platform and grow their customer base.
About up.lftd
up.lftd (www.uplftd.com) is based in Berlin (Germany) and was founded in July 2021 by Antonia Wälzholz and Klaus Großmann. up.lftd is an innovative HR software for feedback, performance management and people development, building on the automated detection of the most fitting feedback moments and truly continuous collection of 360° micro-feedback for these moments. As a cloud-based SaaS the tool is fully integrated into the common productivity tools and wants to make people development easier and fairer for everyone. For further information visit uplftd.com.
Contact
Antonia Wälzholz
antonia@uplftd.com
About IBB Ventures
IBB Ventures (www.ibbventures.de) has been providing venture capital to innovative Berlin-based companies since 1997 and has established itself as the market leader in early stage financing in Berlin. The funds are primarily used for the development and market launch of innovative products or services and for business concepts in the creative industries. Currently, two funds with a total volume of EUR 122 million are in the investment phase. Both VC funds are financed by funds from Investitionsbank Berlin (IBB) and the European Regional Development Fund (ERDF), managed by the State of Berlin. IBB Ventures has already invested in more than 240 Berlin-based creative and technology companies; in consortia with partners, the startups received approximately EUR 1.62 billion, of which IBB Ventures has invested more than EUR 240 million as lead, co-lead or co-investor. IBB Ventures is the umbrella brand for the VC activities of IBB Beteiligungsgesellschaft.
Contact
Tobias Schimmelpfennig
IBB Ventures
Bundesallee 210
10719 Berlin
Tel: +49 (0)30 2125 3201
Mail: info@ibbventures.de