update
Berlin AI-Startup xbird receives million investment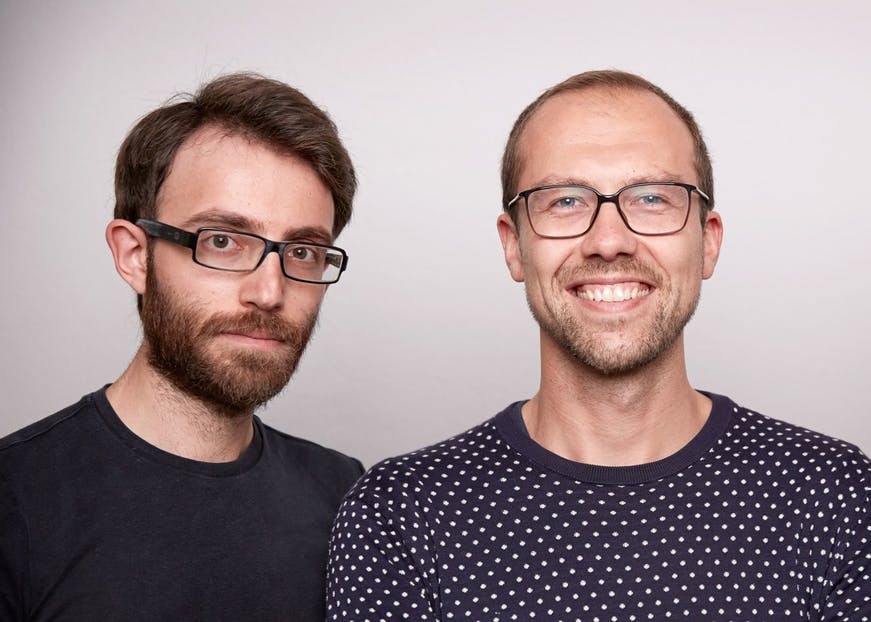 IBB Beteiligungsgesellschaft and existing investors invest a total of one million euros
xbird will use the investment for the further development of its own artificial intelligence and for the expansion of the team in Berlin
Berlin, August 27, 2020 - xbird, the Berlin-based provider of AI solutions in healthcare, today announces the closing of a seven-figure financing round. The round is led by IBB Beteiligungsgesellschaft (IBB Bet) through its VC Fonds Technologie Berlin. Business angels as existing investors are also participating.
xbird personalizes diabetes therapy with artificial intelligence
xbird develops algorithms that use smartphones and wearables to record the behavior and lifestyle of patients. The collected data is transformed into concrete recommendations for action through machine learning, thereby providing patients with continuous and individual support in their everyday lives. xbird thus personalizes patient therapy; up to now, xbird technology has been used particularly in diabetes therapy. 
With the new investment, the two founders Sebastian Sujka (CEO) and Matteo Carli (CPO) want to drive the software development and the expansion of the team in Berlin. Until now, patients have benefited exclusively from xbird's software solution via the digital platforms of leading pharmaceutical companies.
IBB Bet invests with funds from the Corona package
As part of the government's package of measures in response to the corona crisis, IBB Bet only announced the launch of Pillar 2 "corona aid for start-ups" at the end of July. This program provides financing for innovative companies with extraordinary growth potential, but whose financing rounds could not be realized to the extent planned due to the corona crisis.
Sebastian Sujka, co-founder and CEO of xbird, said about the investment: "We are very pleased to be able to further develop our software solution with an investment from IBB Bet. We are thus well on the way to personalizing diabetes therapy for even more patients. With IBB Bet we have a like-minded, strong investor on our side. We are happy to work together on our vision to improve treatment outcomes for all diabetics worldwide and thus save lives".
Ute Mercker, Investment Director at IBB Beteiligungsgesellschaft, commented on the investment: "xbird is an up-and-coming Berlin AI start-up and we have been following its development for some time. We are convinced of their product and see now the right time to invest in the team. xbird has marketed its innovative software from the beginning in partnerships with leading pharmaceutical and medtech companies and we are very pleased to accompany the founders on their further way".
About xbird:
xbird is a healthcare software solutions provider founded in Berlin in 2015. The company uses artificial intelligence to personalize therapies and thus achieve better results. In particular in diabetes therapy, the algorithms developed by xbird can use smartphones and other wearables to record the behavior and lifestyle of patients. In this way, health risks can be identified and prevented as well as long-term treatments optimized in the context of holistic care. xbird is offered in the form of an SDK (Software Development Kit) that can be integrated into third-party digital solutions.
About IBB Beteiligungsgesellschaft:
The IBB Beteiligungsgesellschaft (www.ibb-bet.de) provides venture capital to innovative Berlin-based companies and has established itself as the market leader in early stage financing in Berlin. The funds are primarily used for the development and market launch of innovative products or services as well as for business concepts of the creative industries. Since March 2015 two funds managed by IBB Beteiligungsgesellschaft are in the investment phase, the VC Fonds Technologie Berlin II with a fund volume of EUR 60 million and the VC Fonds Kreativwirtschaft Berlin II with a fund volume of EUR 40 million. Both VC funds are financed by funds of the Investitionsbank Berlin (IBB) and the European Fund for Regional Development (EFRE), managed by the State of Berlin. Since 1997, IBB Beteiligungsgesellschaft has provided approximately EUR 1.52 billion to over 210 Berlin creative and technology companies in consortia with partners, of which IBB Beteiligungsgesellschaft has invested EUR 217 million as lead, co-lead or co-investor.
Contact:
Ute Mercker
IBB Beteiligungsgesellschaft mbH
Bundesallee 210
10719 Berlin
Tel: +49 (0)30 2125 3201
Mail: venture@ibb-bet.de