insight
I(BB) Bet. You should speak to us.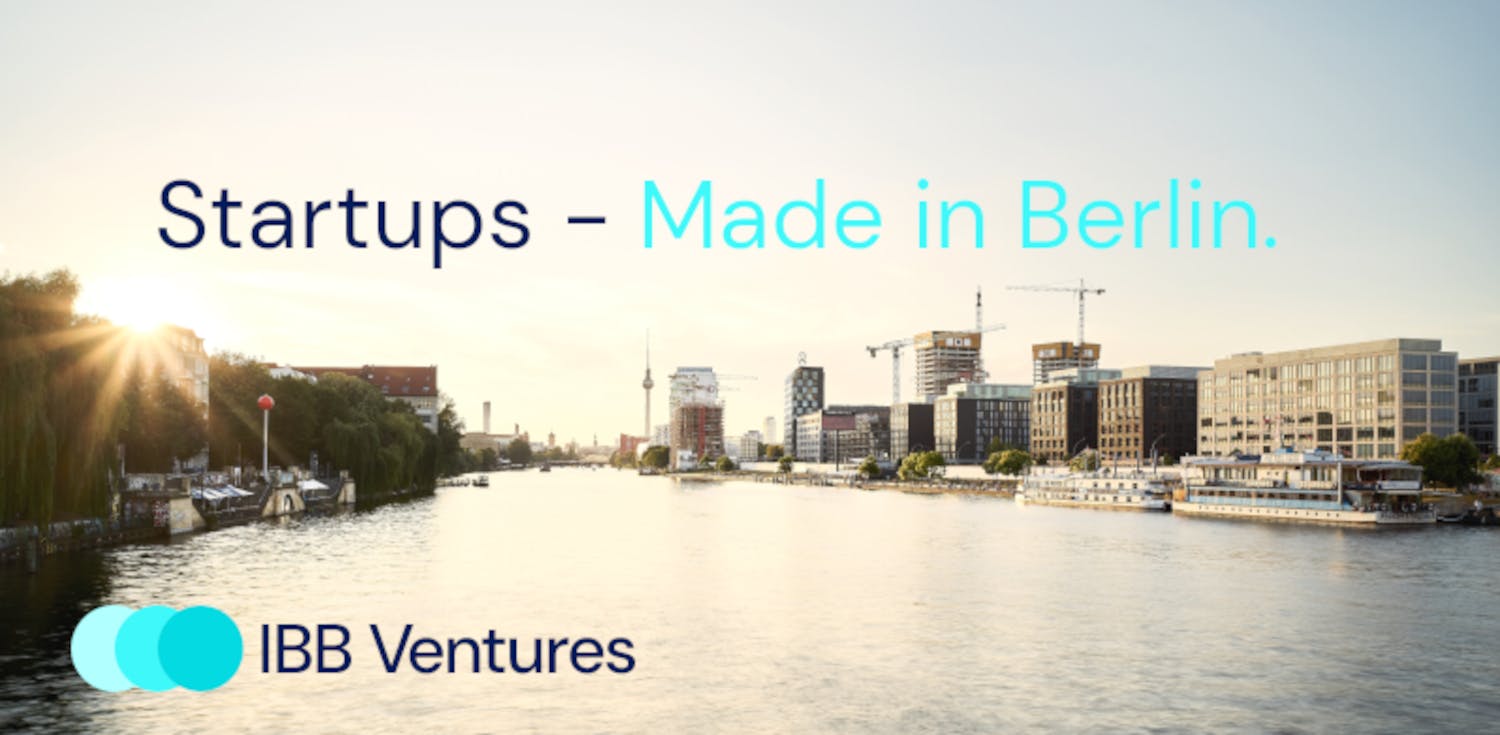 For more than 20 years now we have been investing in Berlin-based startups and shaping the city's ecosystem together with our founders and co-investors. Babbel, Blinkist and Thermondo are only three examples of more than 70 active companies we support. Each located in Berlin. You can see them all here on our website. Together with all of our partners we already invested more than 1.4 billion EUR — and that number grows every week.
We are extremely proud of this awesome development and highly curious about all the new startups accomplishing their great ideas, interesting new funds located in Berlin and international investors funding companies here. That means many new people shaping and enriching the scene.
With each and every one of you out there we would like to share our 20+ years of experience, unique insights into the Berlin startup scene and relevant stories about us and our portfolio (more under Stories & Insights). We want to provide you with valuable templates and tools to support you in reaching your goal faster (soon more under Templates & Tools).
But first: Who are we and how do we invest?
We are the Public VC for Berlin. We sponsor the city's economy with our venture capital funds and aim to strengthen the startup ecosystem — and are very grateful of all amazing achievements. In 2018 we were involved in one fifth of all deals in Berlin ending the year with 53 closings. That makes us the most active investor in the city. Our initial investments are usually Seed or Series A tickets in the range between 200k EUR and up to 1M EUR. In some rare cases even more. For each investment we follow our investment principles:
We are local. We only invest in Berlin-based companies. Becoming a successful entrepreneur is hard. It is very hard. You could compare it to an iceberg. The broad public sees the success on the outside. On the inside founders go through countless hours of hard work, make highly difficult decisions on a daily basis, encounter frustration and emotions on their way. Our regional closeness allows us to really support our founders and we enjoy building this bridge for our international co-investors.
Stronger together. We live co-venturing and it is deeply rooted in our DNA. We strongly believe that appropriate diversification of risks between two or more investors* is a blessing for ventures in early stages. Not only due to the (additional) money, but especially because it leads to more fruitful discussions and better decisions, a wider network, more experience and more resources. Hence having a second investor pouring in around 50% of the necessary financing is a preferred set-up for us. Within a setting like this we can act as lead, co-lead or follower. In doing so we make our own decisions and stand up for our opinion.
It's a marathon, not a sprint. If we believe in our founders, we know they can succeed. Mutual trust and open communication is the foundation that allows us as early-stage investor to have the necessary patience to work towards their vision. Even if the way from A to B is nebulous from time to time, we stay by your side.
What makes us different as Public VC?
Our LPs are not private investors. We manage Berlin's public funds. All returns are reinvested to further strengthen our funds and subsequently our position as VC. Each company in our portfolio contributes to the next startup generation in Berlin when having a successful exit. That means while managing our venture capital funds effectively we have a meaningful share in Berlins economic development:
We strengthen companies that aren't bankable due to their innovative products and phase.
We indirectly provide new jobs by financing fast growing startups in the city.
We work towards establishing Berlin as tech and innovation hub.
Through successful exits there is an exponential effect as those founders often become business angels. Some of them even raise their own VC fund.
Overview.
More than 70 startups in our portfolio
252M EUR under management
100M EUR in the investment phase
13 investment professionals
Hyperlocal in Berlin
Industry agnostic
1.4+ billion EUR invested with co-investors
More than 300+ active investors in our current portfolio
29 exits since 2014
On average 1 deal/week (new and follow-on investments)
Summarized.
Whether you are looking to raise funds for your startup or seeking to broaden your network in general and are looking for a strong partner at your side, please get in touch asap. Feel free to chat with our founders. They are our strongest advocates.
Contact us.
It's highly likely that you can just easily meet us at one of the many startup events in Berlin. And it is certain that someone with some relation to us or our portfolio is attending. However, if we miss you: We check each and every inquiry!
And we are super excited to kick off our new Office Hours on June 26th from 10 am to 2 pm at Unicorn Berlin, Brunnenstraße 64, 13355 Berlin. Send us a mail to venture@ibb-bet.de, if you want to reserve a 30 minute slot. We aim to give you an easy opportunity to reach out to us and ask questions around fundraising.
Here you can subscribe to our Newsletter, which we send 4–6 times a year.
*Investors: institutional VCs, business angels, family offices, strategic partners, experts, etc.
Image rights: Philipp Dase