update
Digital health app for migraine closes new funding round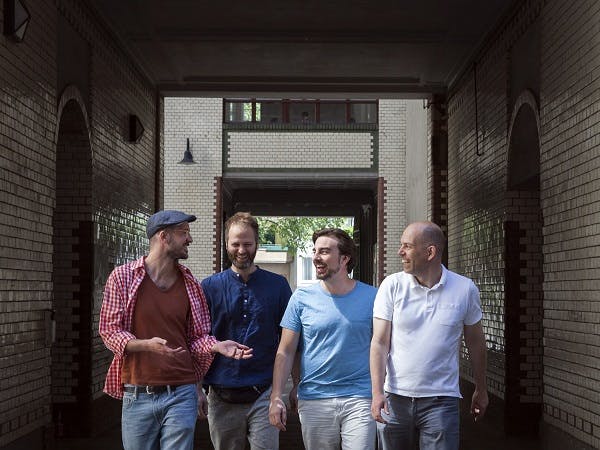 Berlin-based startup Newsenselab GmbH rounds off a successful year with its latest round of financing. Its digital health application "M-sense Migraine" is reimbursed for insured persons of statutory health insurances throughout Germany. In addition, the documentation phase of the randomized controlled trial was successfully completed, which can now demonstrate efficacy with strong evidence. With these milestones achieved, the startup has gained the support of existing and new investors.
Berlin, 21. December, 2021 - 2021 was a successful year for Berlin-based startup Newsenselab. The digital health application "M-sense Migräne" they developed was provisionally included in the Directory of Digital Health Applications (DiGA) of the Federal Institute for Drugs and Medical Devices (BfArM) in mid-December 2020 and has now successfully survived its first year. Newsenselab draws a very positive balance: the DiGA "M-sense Migraine" has helped its users to cope with well over one hundred thousand headache attacks in the past year. Doctors also rely on the app's extensive functions and are increasingly prescribing the DiGA.
To prove the effectiveness of its digital health app, Newsenselab conducted the EMMA randomized controlled trial this year. EMMA was the first migraine clinical trial to be conducted exclusively online by participants. EMMA thus set the standard for digital clinical trials and digitized recruitment strategies. On December 6, 2021, the first documentation phase was successfully completed with the milestone "last patient out", so that the validation of EMMA by an independent scientific institute can now begin. Publication of the results is expected in early 2022.
Newsenselab is pleased to announce the closing of its latest funding round, continuing its success. The round was led by IBB Ventures from Berlin, Noaber, the impact investor from the Netherlands, and MedTech Entrepreneurs from Munich. Also involved were High-Tech Gründerfond, Eternity.Health and business angel Dr. Klaus Hilleke. Business law firm Dentons advised the company.
"We are proud that Newsenselab has taken this next step. The DiGA "M-sense Migraine" enables patients to better understand and manage their migraines and leads to a number of incremental improvements in their quality of life. The team has shown perseverance in navigating the turbulent developments in the emerging field of prescription digital therapeutics and has succeeded in setting the standard for digital clinical trials. This combination of health improvement and operational excellence is exactly what we are looking for," said Thijs Schaap, investment manager at Noaber.
 "MedTech Entrepreneurs (MTE) is excited to support Newsenselab on their journey to improve the lives of chronically ill patients, starting with the 9 million people who suffer from migraines every day in Germany," said Dominik Moll, Managing Partner of MTE. "Newsenselab, with its strong team and excellent digital technology, is the perfect addition to our portfolio." 
Newsenselab is excited to leverage this latest round of funding to expand its expertise in developing digital medicine for chronic diseases. Nils Bottler, CEO of Newsenselab, states, "We are very pleased with the trust and support that our existing and new investors have shown us. This gives us the opportunity to develop digital therapeutics for further indications and to make "M-sense Migraine" known in Germany and beyond." CEO Dr. rer. nat. Markus Dahlem adds: "I am delighted about Nils' entry and the new boost from the Investors. Newsenselab takes a decisive step further towards our vision of making medicine precise."
About Newsenselab GmbH
Berlin-based health startup Newsenselab GmbH has developed "M-sense Migraine," the first digital health app (DiGA) for migraine that can be prescribed by doctors in Germany as an "app on prescription" and features the highest safety standards. The app has been tested by the German Federal Institute for Drugs and Medical Devices (BfArM) and has been reimbursed by all statutory health insurers since mid-December 2020 as part of the Digital Health Care Act (DVG). "M-sense Migraine" combines various non-drug therapy methods from clinical practice that are based on the guidelines of modern migraine treatment - personalized, motivating and available at any time. The aim of DiGA is to offer personalized therapy for attack reduction via analysis of the individual pain pattern. Newsenselab is also conducting research with partners such as Charité Universitätsmedizin Berlin and the University Hospitals of Halle and Rostock in clinical trials to investigate the effectiveness of DiGAs in the treatment of chronic diseases. Initial results from the EMMA migraine study, one of the first clinical trials to be conducted entirely online, will be published in 2022.
Further Information: https://www.newsenselab.com
Press Contact
Diana Hagenberg
Tel: +49 (0)30 - 95 99 92 42
E-Mail: diana.hagenberg@newsenselab.com
About IBB Ventures
IBB Ventures (www.ibbventures.de) has been providing venture capital to innovative Berlin-based companies since 1997 and has established itself as the market leader in early-stage financing in Berlin. The funds are primarily used for the development and market launch of innovative products or services and for business concepts in the creative industries. Currently, two funds with a total volume of 122 million euros are in the investment phase. Both VC funds are financed by funds from Investitionsbank Berlin (IBB) and the European Regional Development Fund (ERDF), administered by the State of Berlin. IBB Ventures has already invested in more than 250 Berlin-based creative and technology companies; in consortia with partners, the startups received more than €1.6 billion, of which IBB Ventures invested more than €240 million as lead, co-lead or co-investor. IBB Ventures is the umbrella brand for the VC activities of IBB Beteiligungsgesellschaft.
Contact
Ute Mercker
IBB Ventures
Bundesallee 210
10719 Berlin
Tel: +49 (0)30 2125 3201
Mail: info@ibbventures.de