update
Million-dollar sum supports digital therapy companion Mika on its way to becoming an "app on prescription"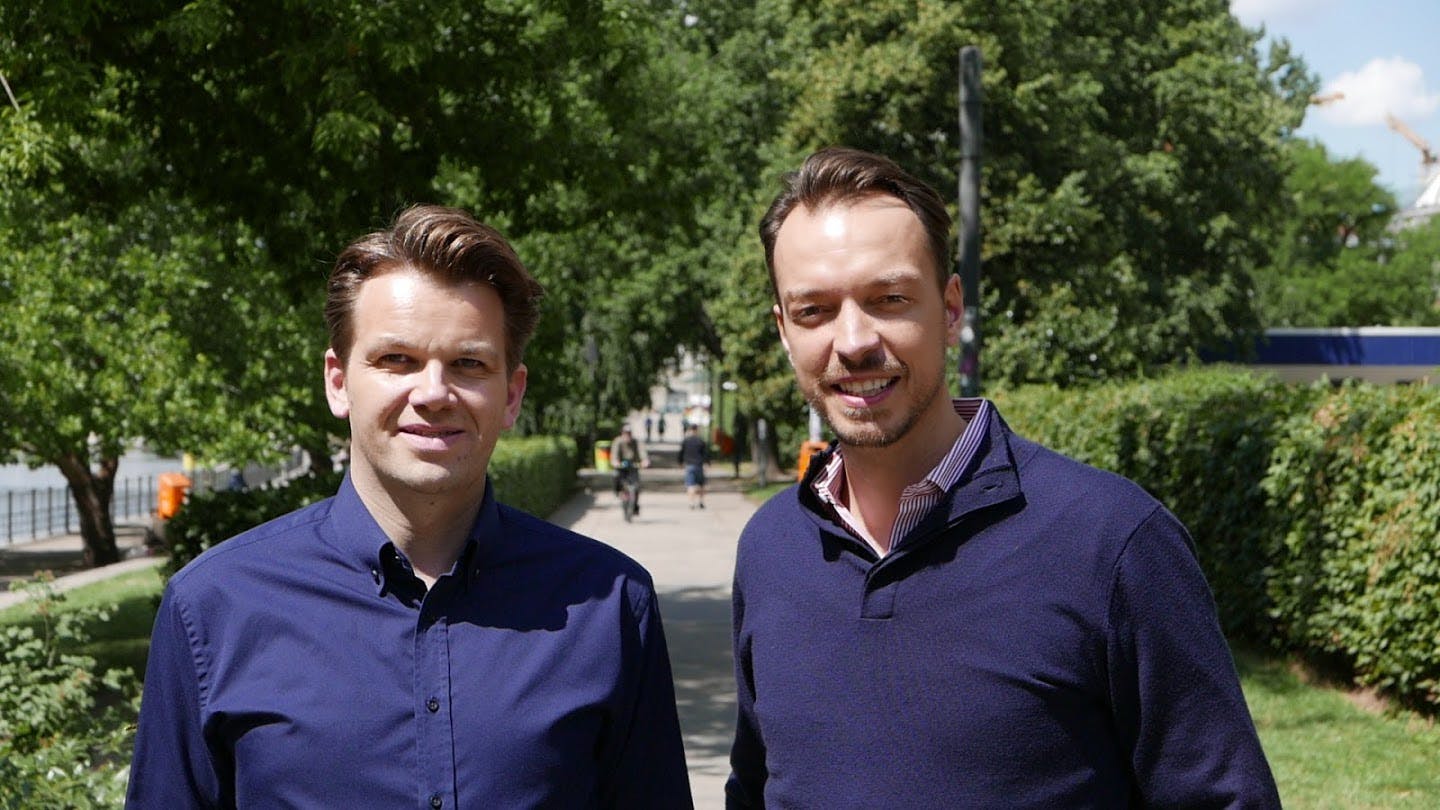 BERLIN, 18. March 2021 - Berlin-based digital health company Fosanis, provider of the Mika app, has raised millions in another round of financing. Mika is the first German digital therapy support for cancer patients to be approved as a medical device. Investors include pan-European venture capitalist Ananda Impact Ventures, IBB Ventures and private equity firm Evodia. Fosanis also receives funding from the ProFIT program of Investitionsbank Berlin.
According to Fosanis, the capital will be used for the distribution and expansion of the Mika app. The focus is also on scientific studies to further expand the evidence on the effectiveness of Mika. One goal is to be included in the Digital Health Application (DiGA) registry. The company expects approval from the German Federal Institute for Drugs and Medical Devices (BfArM) as an "app on prescription" at the end of the first quarter of 2021. From then on, statutory health insurers will reimburse the costs of digital therapy support.
Dr. Gandolf Finke, one of the Mika founders and Managing Director of Fosanis, explains: "We are very pleased that our investors continue to support the Mika app. It shows that we are on the right track. Our obvious goal is to be the first leading app on prescription for cancer patients in Germany."
"Mika has great potential for us to contribute data-driven and digitally to better care for cancer patients. Mika has developed a key position at the interface of patients, physicians, insurance companies and pharmaceutical companies and we are proud to be able to accompany Mika on its way to DiGA," emphasizes Dr. Bernd Klosterkemper, Partner at Ananda Impact Ventures.
According to the Robert Koch Institute (RKI), 492,000 people are diagnosed with cancer in Germany every year. Better prevention, early detection and continuously updated treatments help to continuously reduce cancer mortality across all age groups. This is shown by data from the German Cancer Research Center (DKFZ). The diagnosis often plunges cancer patients into an existential crisis. Oncologists are unable to answer supposedly simple questions such as whether and what kind of sports they can do during cancer therapy or how they can regain their motivation and zest for life to the extent that patients need. The Mika app is the only cancer companion app to offer a holistic approach. It complements cancer treatment by the treating physician and promotes adherence.
Daniel Steffen, Senior Investment Manager at IBB Ventures, is convinced: "Mika offers a protected space for cancer patients and their relatives. The companion app is a foundation for the psychological support that cannot be provided in its entirety by specialists when faced with such a shocking diagnosis and is therefore urgently needed. I am pleased that we as IBB Ventures continue to play a part here."
"I was convinced by the value of Mika for patients. The app is easy to use and manageable for everyone. It gives sufferers back a bit of self-determination and the feedback is very good," says Helge Lewerenz, Managing Partner of Evodia.
Mika was developed as an app in cooperation with the Charité Hospital in Berlin and the University Hospital in Leipzig, together with doctors and psychologists, to provide psycho-oncological support for patients and their relatives. It offers evidence-based information on the diagnosis and treatment options, provides nutritional advice and relaxation exercises, and offers concrete support for everyday life with cancer.
About the Mika app/ bout Fosanis GmbH
The digital health company Fosanis GmbH was founded in 2017 by Dr. Gandolf Finke and Dr. Jan Simon Raue and pursues the goal of supporting people with a cancer diagnosis with the help of digital technologies. To this end, Fosanis GmbH has developed the smartphone app Mika. The app provides patients with knowledge, tips and exercises for everyday life in order to experience a better quality of life despite cancer. For this purpose, the app combines machine learning with a knowledge database of verified, oncological and psycho-oncological content. The content is developed in collaboration with experts from Charité Berlin, Leipzig University Hospital and NCT (National Center for Tumor Diseases Heidelberg). The MikaDoc function also offers oncologists support in patient education. Fosanis GmbH is headquartered in Berlin and employs 20 people. Further information at www.mitmika.de  and www.mikadoc.de
About Ananda Impact Ventures
Ananda Impact Ventures manages EUR 80 million in three funds and is the leading impact venture capital fund with a pan-European investment focus. Ananda invests in impact entrepreneurs that provide answers to pressing societal challenges. The active portfolio includes, for example, Auticon (IT consulting by people with autism), IESO Digital Health (online psychotherapy) and Company Bike Solutions (provider of leased bicycles via salary conversion). More about Ananda Impact Ventures: www.ananda.vc
About evodia
evodia is a private investment company active in the healthcare market since 2005. It invests at an early stage in sustainable startups in the European healthcare industry. In Germany, its investments include Coldplasmatech Gmbh in Greifswald and Climedo GmbH in Munich. More about evodia: www.evodia.ch
Mediacontact Mika
The Medical Network
E-Mail: Mika@themedicalnetwork.de
Tel. 040 32 90 47 38 99
About IBB Ventures
IBB Ventures (www.ibbventures.de) has been providing venture capital to innovative Berlin-based companies since 1997 and has established itself as the market leader in early stage financing in Berlin. The funds are primarily used for the development and market launch of innovative products or services and for business concepts in the creative industries. Currently, two funds with a total volume of EUR 100 million are in the investment phase. Both VC funds are financed by funds from Investitionsbank Berlin (IBB) and the European Regional Development Fund (ERDF), managed by the State of Berlin. IBB Ventures has already invested in more than 240 Berlin-based creative and technology companies; in consortia with partners, the startups received approximately EUR 1.62 billion, of which IBB Ventures has invested more than EUR 240 million as lead, co-lead or co-investor. IBB Ventures is the umbrella brand for the VC activities of IBB Beteiligungsgesellschaft."
Contact:
Daniel Steffen
IBB Ventures
Bundesallee 210
10719 Berlin
Tel: +49 (0)30 2125 3201
Mail: info@ibbventures.de