update
The new way to give: MERSOR receives six-figure seed funding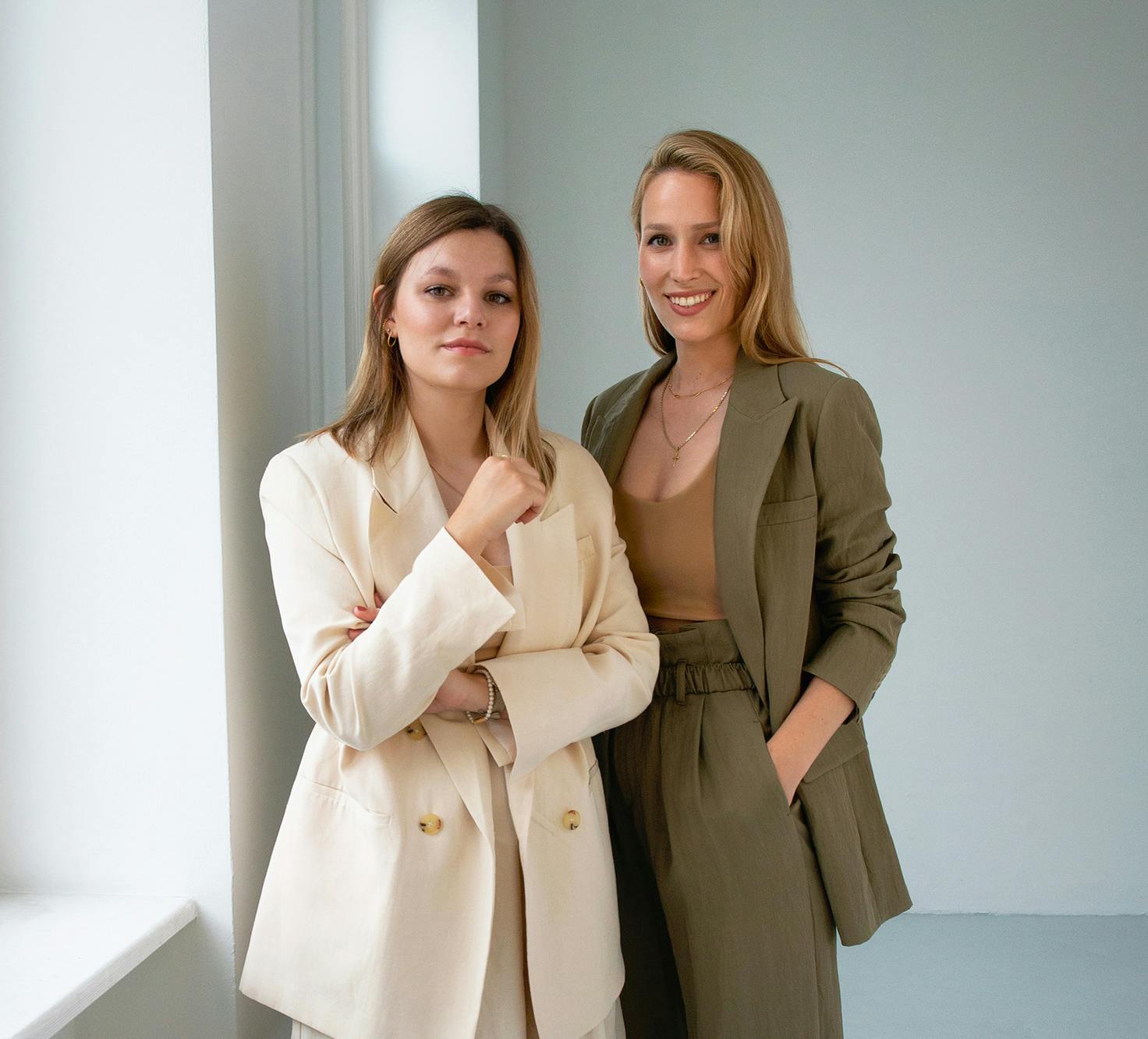 MERSOR is an online marketplace for curated, stylish and sustainable gifts. The Berlin-based company has closed its first round of funding with a high six-figure seed investment, just in time for the holiday season. The round is led by early-stage investor IBB Ventures together with European investor network Faraday Venture Partners, joined by several business angels with extensive industry knowledge. With the funding, the founders intend to further develop the platform technically and successfully expand the marketplace model.
Berlin, 20. December, 2021 - Initially launched in 2017 as a brand for personalizable leather accessories, the end of 2020 saw the opening of the online store into a marketplace for exceptional gift ideas and high-quality gift sets. The vision of founders Stella Maria Sorg and Lisa Kristina Meißner is to become the first port of call for people looking for inspiration for the perfect gift. The versatile assortment offers users a choice between the leather products of the own brand MERSOR Studio and articles from well-known manufacturers, such as Moleskine or Essie, and small labels from Berlin, for example AIMÉ and LALOVLIY, which are personalized and bundled by hand on request. When selecting partners, the founding team attaches great importance to quality, design, sustainability and female empowerment.
 "We want to make the path to the perfect gift as easy and enjoyable as possible and connect people through the art of gift giving," says Sorg, co-founder and CEO, summarizing MERSOR's mission. With this in mind, features for gift management, such as a gift planner and a data-based gift finder, will be launched in the coming year, among others. In addition, gifts can be pre-wrapped and optionally ordered with a handwritten card, allowing even last-minute shoppers to please friends and family.
"In the past four years, bootstrapped and under our own steam, we have managed to steadily more than double our sales with an annual growth rate of over 280%," adds Meißner, co-founder and CFO. The idea, team and traction have also convinced investors: "So far, there is no category leader in the gifts sector.  
Competitors are UX-technical generalists not aligned with the needs of the target group, such as Amazon, Geschenke.de or Radbag. In addition, there are marketplaces, such as Avocado Store or Manufactum, which have a large product offering but are not focused on the gifts vertical," says Rayk Reitenbach, Investment Director at IBB Ventures.
Dennis Kirpensteijn, Managing Director at Faraday Venture Partners highlights, "We have been following the very experienced founding team since the beginning of the year and from the very beginning we were excited about how structured and result-oriented Stella and Lisa are running their company. With a lot of attention to detail and always focusing on the customer, we firmly believe that MERSOR will turn the gift market around, not only in Germany."
In addition to IBB Ventures and Faraday Venture Partners, several business angels are contributing their knowledge and network to help MERSOR grow the company.

About MERSOR
MERSOR (www.mersor.de), based in Berlin (Germany), was founded in May 2017 by Stella Maria Sorg and Lisa Kristina Meißner. Initially launched as a brand for personalizable leather accessories, the online store was expanded at the end of 2020 to become a marketplace for unusual gift ideas and stylish gift sets. The product range of MERSOR currently includes over 800 products in 18 different categories. In addition to the own brand MERSOR Studio, both large traditional companies and young labels are represented.
Contact
Lisa Kristina Meißner
press@mersor.com
About Faraday Venture Partners
Faraday Venture Partners (www.faradayvp.com) combines a European network of private investor clubs with a European venture capital fund and is characterized by a consistent track record. Currently, Faraday Venture Partners has over 260 active partners who have invested more than €15 million in approximately 40 companies over the past 10 years, experiencing excellent returns and high service satisfaction.
Contact
Dennis Kirpensteijn
info@faradayvp.com
About IBB Ventures
IBB Ventures (www.ibbventures.de) has been providing venture capital to innovative Berlin-based companies since 1997 and has established itself as the market leader in early-stage financing in Berlin. The funds are primarily used for the development and market launch of innovative products or services and for business concepts in the creative industries. Currently, two funds with a total volume of 122 million euros are in the investment phase. Both VC funds are financed by funds from Investitionsbank Berlin (IBB) and the European Regional Development Fund (ERDF), administered by the State of Berlin. IBB Ventures has already invested in more than 250 Berlin-based creative and technology companies; in consortia with partners, the startups received more than €1.6 billion, of which IBB Ventures invested more than €240 million as lead, co-lead or co-investor. IBB Ventures is the umbrella brand for the VC activities of IBB Beteiligungsgesellschaft.
Contact
Rayk Reitenbach
IBB Ventures
Bundesallee 210
10719 Berlin
Tel: +49 (0)30 2125 3201
Mail: info@ibbventures.de