update
Recruiting marketplace Jomigo with seven-figure financing round / Headhunting now smarter and faster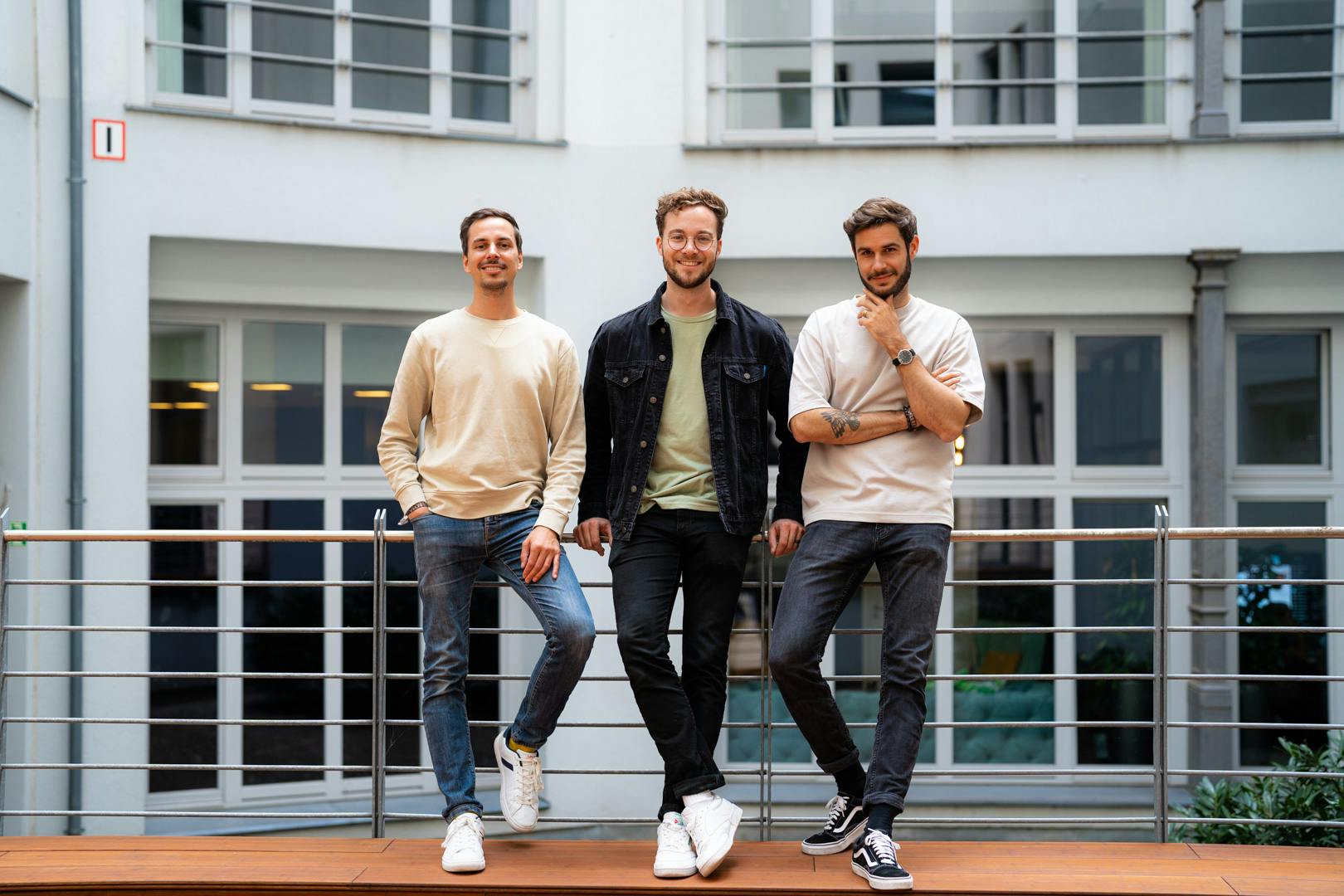 Berlin, 6 October 2022 - In its first financing, Berlin-based HR tech start-up Jomigo secures seven-figure capital for the further development of its B2B recruiting marketplace. Jomigo fills the most demanding positions in the shortest possible time via a network of specialised freelance recruiters.
INVESTOR ROUND: NEW SUPPORTERS WITH CLOUT
After 2 years of successful bootstrapping, the team is now supported by renowned investors from the HR and VC world. The experienced Berlin VC IBB Ventures participated. In 25 years, it has already invested in more than 260 creative and technology companies in Berlin. The second lead investor is Longfield Invest, led by Richard Jan Krebs. He brings with him extensive experience in management positions with numerous large personnel service providers and process outsourcers (including KellyOCG, Robert Walters and Hays). His goal is to bring a breath of fresh air to the still very traditional recruitment market together with the Jomigo team.
Other investors are well-known personalities from the HR consulting sector, such as Rainer Strack, former Senior Partner of the Boston Consulting Group (BCG). Strack is considered a globally recognised expert on the recruitment of skilled workers, was co-leader of the World Economic Forum's Future of Work Initiative and was inducted into HR Magazine's HR Hall of Fame last year. Seven Squared Investments and Benjamin Minack, CEO of the communications and HR strategy consultancy ressourcenmangel in Berlin, are also part of the powerful round of investors.
Jomigo also receives strategic support from advisors from the management of Solarisbank, BEAT, Digital Chargings Solutions and Antler, among others.
WHAT IS JOMIGO: BRAND NEW PROFESSIONALS - THROUGH THE POWER OF GLOBAL RECRUITER NETWORKS
In 2020, the founders Jannis Eller, Jonathan Muhr and Tobias Grieb started their mission to revolutionise the headhunting market: Actively recruiting rare professionals should become easier, faster and more modern - in line with new talent generations and the growing "gig economy". Today, the founders are satisfied: As a recruiting marketplace, Jomigo helps forward-thinking companies throughout Germany to find suitable employees through a constantly growing community of hundreds of specialised freelance recruiters. To do this, Jomigo matches the most challenging vacancies in the fields of marketing, tech and sales with several recruiters who use their global networks and skills for talent acquisition in parallel - the founders call this "professionalised crowd recruiting". With this model, companies find new talent faster, more cost-efficiently and more successfully than through most conventional headhunting approaches.
THE BIGGEST RECRUITING TRENDS: HOW JOMIGO DELIVERS ANSWERS
In his 2014 TED Talk "The workforce crisis of 2030", which has since been viewed by over 2 million people, investor Rainer Strack warned of the acute increase in the shortage of skilled workers due to demographic change. Today, he sees the topic as more relevant than ever: "Recruiting staff is now the number one most important challenge for CEOs worldwide. Neither the Corona pandemic nor the current economic crisis can break this trend in the long term. Jomigo provides an outstanding solution for companies here," says Strack.
The founders are convinced that Jomigo's model will prevail in the long term as an alternative to classic headhunting agencies. "We understand the talents of tomorrow, know which corporate culture attracts employees and what an attractive job advertisement must look like today - many personnel service providers do not yet implement this," says co-founder Tobias Grieb, who built up the relevant HR expertise in personnel and consulting positions at Kienbaum, the Boston Consulting Group (BCG) and HelloFreshGO before founding the company. As a multiple founder, co-founder Jannis Eller is convinced that the trend shift towards the gig economy has also arrived in headhunting: "More and more recruiters are recognising the opportunity to work flexibly and remotely as freelancers (on the side). Through Jomigo's attractive recruiting assignments, we enable these often highly experienced recruiters to focus entirely on attracting top talent - we acquire companies with outstanding employee reviews and manage them for them." Co-Founder Jonathan Muhr adds, "Using tech-based performance tracking, we select the best freelance recruiters and give companies access to them. However, without a lot of administrative effort, but with a central Jomigo contact who knows the market, provides advice and translates the company's requirements into an efficient recruiting assignment."
OUTLOOK: OPTIMISTIC FOR THE FUTURE
The founders will use the investment to further develop the tech platform and improve the matching of companies and freelance recruiters as well as performance tracking and gamification. The founders are confident: "The fresh capital will enable us to scale our solution and support even more companies in quickly attracting employees. Our investors are an excellent fit for us, both personally and professionally. We are grateful for the strong momentum and look forward to working together towards our vision: A world where every person is free to develop and do what he or she loves." The founders are convinced: "These are exactly the people that companies need to reach their next level."
About Jomigo
Jomigo is a specialised recruiting marketplace that helps companies attract the best people faster than through traditional headhunting firms. To do this, Jomigo leverages a global community of curated freelance recruiters (Talent Scouts). Jomigo matches the most challenging open positions with the best and most suitable Talent Scouts, based on their experience and networks. Multiple Talent Scouts then search for talent in parallel and can efficiently manage the entire workflow through Jomigo. The performance of each scout is objectively tracked and rewarded early on.
More about Jomigo at: www.jomigo.de
About IBB Ventures
IBB Ventures has been providing venture capital to innovative Berlin-based companies since 1997 and has established itself as the market leader in early-stage financing in Berlin. The funds are primarily used for the development and market launch of innovative products or services as well as for business concepts in the creative industries. Currently, two funds with a total volume of € 122 million are in the investment phase. Both VC funds are financed with funds from Investitionsbank Berlin (IBB) and the European Regional Development Fund (ERDF), administered by the State of Berlin. IBB Ventures has already invested in more than 260 Berlin-based creative and technology companies; in consortia with partners, the start-ups received more than € 1.7 billion, of which IBB Ventures invested more than € 250 million as lead, co-lead or co-investor. IBB Ventures is the parent brand for the VC activities of IBB Beteiligungsgesellschaft.
Contact:
Robert Kusche
IBB Ventures
Bundesallee 210
10719 Berlin
Tel: +49 (0)30 2125 3201
Mail: info@ibbventures.de