insight
The Berlin Impact Funding & Support Map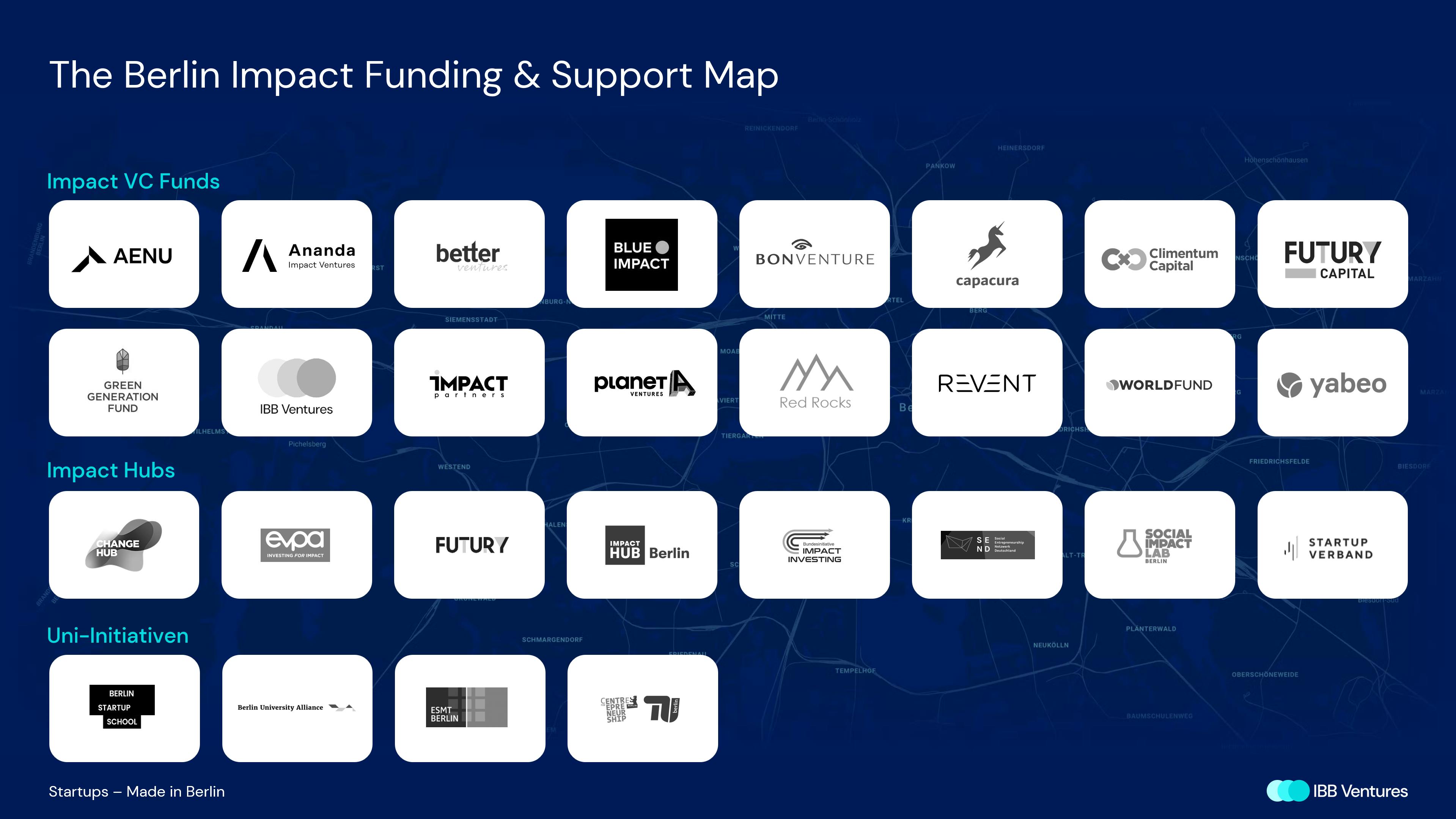 In preparation for our new Impact Fund, we researched who else is committed to the impact cause in the Berlin Startup Ecosystem.
Now since we're all working towards common goals, we decided to make our findings public in the hope that we can help anyone out there and make it easy to look for partners. Aside from VC Investors, we also included some Impact Hubs and University Initiatives with dedicated offerings that we found.
Jump to the interactive version on Notion here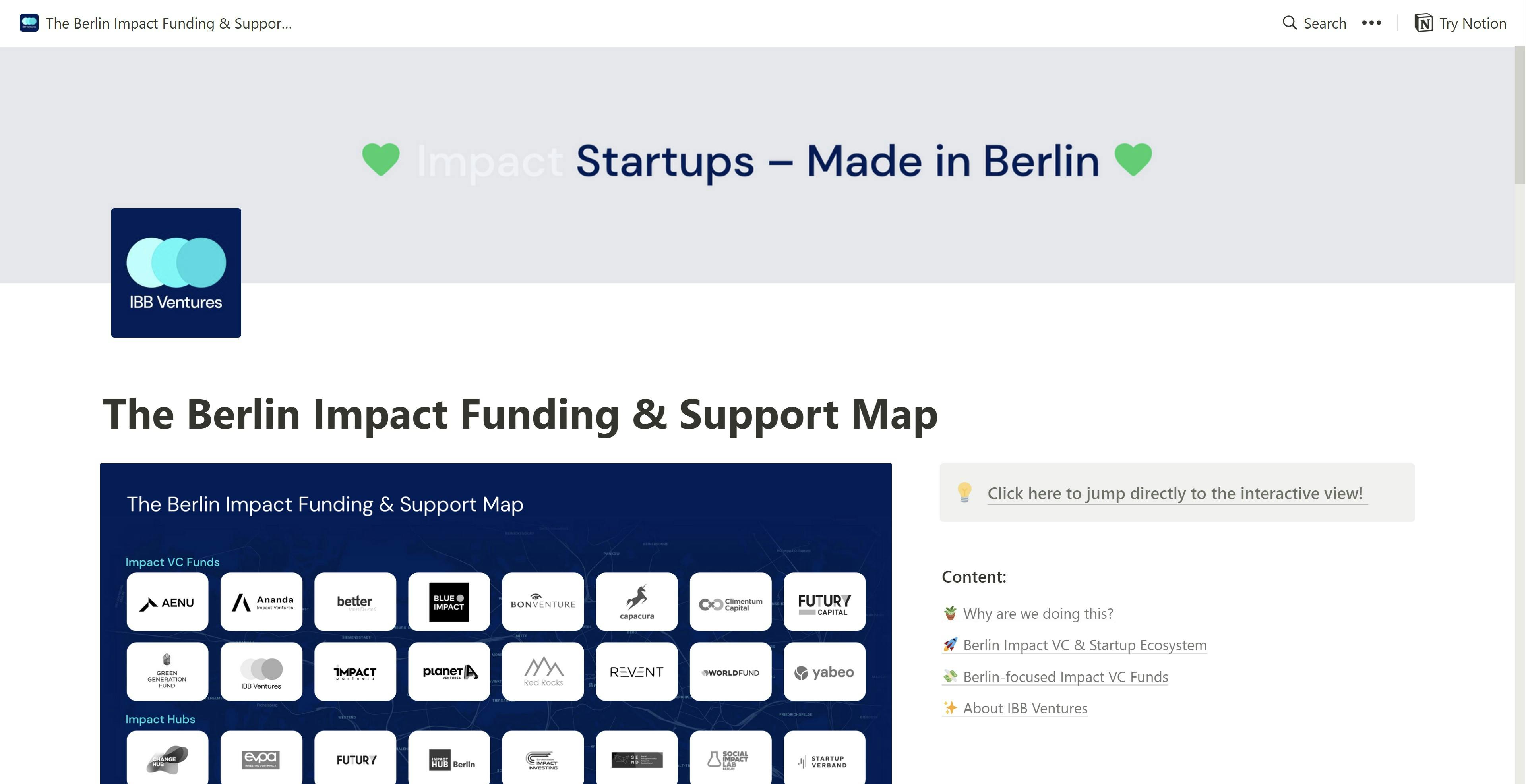 If you find anyone missing in our database or you have an impact mission yourself and want to be included, feel free to contact us! This page is a work in progress, so we're happy for all input or feedback whatsoever 🍀
🪴 Why are we doing this?
In 2015, the United Nations General Assembly adopted the 17 Sustainable Development Goals (SDGs). They are the core of the Agenda 2030, intended to serve sustainable development on an economic, social and ecological level.
In order to achieve significant progress in these areas, public funds, donations and programmes of international organisations alone will not be sufficient. Hence we believe that entrepreneurial engagement additionally can make a substantial contribution.
We hope this helps you connecting with the right people who share the same values and views towards a more sustainable future for us all 🙂
✨ About IBB Ventures
IBB Ventures is an early-stage venture capital fund based in Berlin. We stand for all those who make a difference and create a sustainable future. We invest public funds as venture capital and, together with Berlin startups, help to promote our capital as a business location. Our focus is on innovative ideas and ambitious founders. With our many years of experience, we are at your side and help you to implement your ideas successfully.
With our new VC Fund Impact, we invest in Berlin startups that consciously achieve a measurable positive social and/or ecological impact. In doing so, we support Berlin's economic future and contribute to addressing societal challenges. Find more details on https://www.ibbventures.de/en/